"SHINE YOUR LIGHT" SEA MOSS FACE MASK 9oz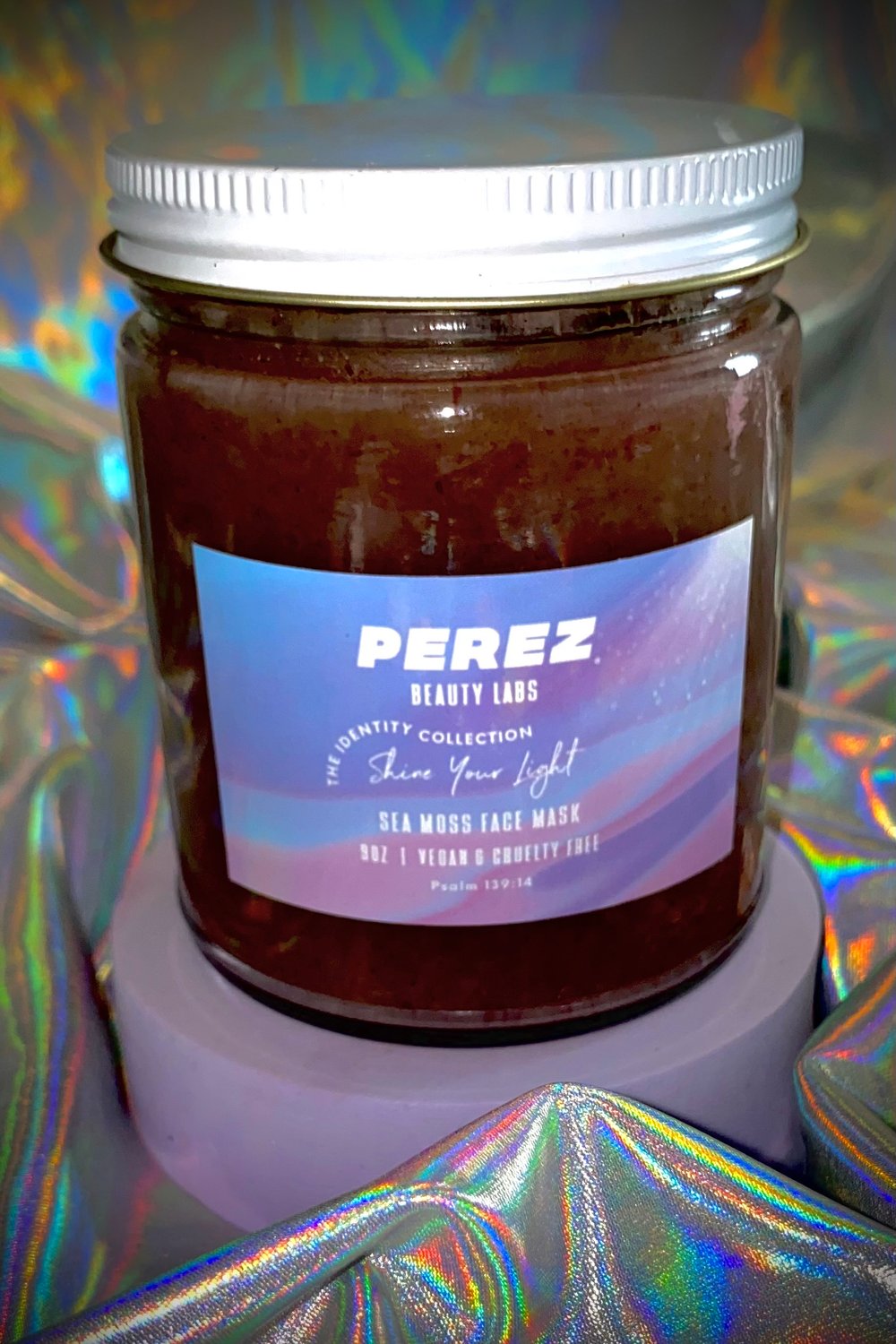 Psalms 139:14 NIV
"I praise you because I am fearfully, and wonderfully made; your works are wonderful, I know that full well."
Instructions:
Take a tablespoon of the "Shine Your Light Seamoss Facemask" and gently spread it over the entire face, neck, and body. Let sit on the skin for at least 20-30 minutes or until the skin is fully dried, and the mask is tight enough to peel. Use a gentle cleanser to remove the mask, and enjoy soft smooth skin!
Benefits:
Great for hydrating and moisturizing skin, whilst having anti-inflammatory and antimicrobial properties. Helps protect the skin barrier, plumps skin with natural collagen, tighten any lines or wrinkles, reduces acne, dark spots, softens skin, balances oil production, and maintains a healthy complexion.
Home Care:
Keep refrigerated after each use, this product is not edible, and is only made for external use. Every fresh batch lasts up to three to five weeks. Keep lid closed tightly after each use, only use fresh clean hands, or a clean applicator with each use.
WARNING:
Do not use when you see the sea moss spoiling after a few weeks. Do not use anymore if you see white spots in the gel. Throw away the spoiled sea moss and recycle the glass jar.
Ingredients:
Wild crafted sea moss, Organic Key Lime (Citric Acid), Aloe Vera, Alkaline Water, Jojoba Oil.
Wild crafted golden sea moss sourced from St. Lucia.
Wild crafted purple sea moss sourced from Tanzania.
Wild crafted green sea moss sourced from Tanzania.